When it comes to protecting your motorcycle, having the right insurance is crucial. But with so many different types of motorcycle insurance available, it can be challenging to know which one is right for you. In this article, we will explore the various options available to riders and help you understand the differences between them.
One type of motorcycle insurance is liability coverage. This coverage typically pays for damage or injuries you cause to others while riding your bike. It ensures that you are financially protected if you're found at fault in an accident. Another common option is collision coverage, which helps cover the cost of repairs or provides a replacement motorcycle if your bike is damaged or destroyed in a collision. These are just a few examples of the different types of motorcycle insurance available. Read on to discover more about the variety of coverage options that can help you protect your two-wheeled investment.
Liability Insurance
When it comes to motorcycle insurance, one of the essential coverages to consider is liability insurance. This type of insurance provides protection for you in case you cause an accident and are found legally responsible for any bodily injury or property damage to others.
Liability insurance typically consists of two components: bodily injury liability and property damage liability. Let's take a closer look at each:
Bodily Injury Liability: This coverage helps pay for the medical expenses, rehabilitation costs, and even lost wages of the other party involved in the accident if you are deemed at fault. It also covers legal fees if the injured party decides to sue you.
Property Damage Liability: This coverage is designed to cover the repair or replacement costs of any property damaged as a result of the accident that you caused. It can include damage to vehicles, structures, or any other property involved in the incident.
It's important to note that liability insurance does not provide coverage for your own medical expenses or damage to your motorcycle. It solely protects you from financial liability for injuries and damages caused to others.
Most states in the US require riders to have at least a minimum amount of liability insurance. However, it's recommended to carry higher limits to ensure adequate protection and avoid personal financial hardships in case of a severe accident.
Collision Insurance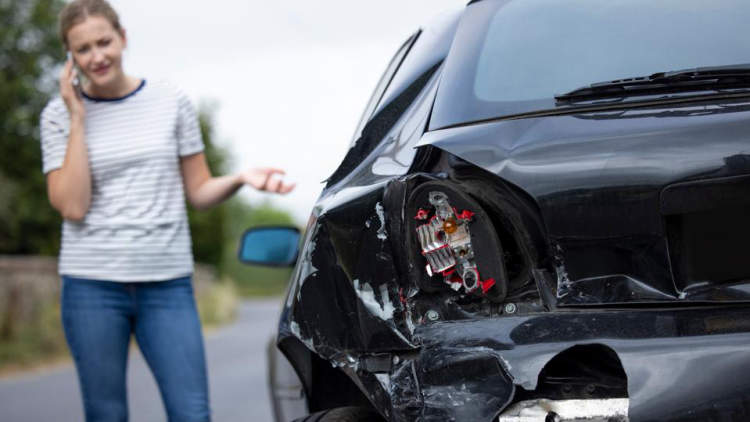 When it comes to motorcycle insurance, one important type of coverage to consider is collision insurance. Collision insurance provides coverage for damages to your motorcycle caused by a collision with another vehicle or object, regardless of fault. This coverage helps to pay for repairs or replacement of your motorcycle if it gets damaged in an accident.
Collision insurance is especially crucial if you own an expensive or new motorcycle, as the cost of repairs or replacement parts can be quite high. Without collision insurance, you could be left having to pay for these expenses out of pocket.
Here are some key points to know about collision insurance:
Coverage Limit: Collision insurance typically covers the market value of your motorcycle at the time of the accident, minus the deductible.
Deductible: Like other types of insurance, you will have to pay a deductible before your collision coverage kicks in. The deductible is the amount you agree to pay out of pocket before the insurance company starts covering the rest.
Required or Optional: While collision insurance is not legally required, it is highly recommended, especially if you have a financed motorcycle. Lenders often require collision coverage as part of the loan agreement to protect their investment.
Comprehensive Coverage: Collision insurance is often purchased in conjunction with comprehensive coverage, which provides coverage for non-collision related damages such as theft, vandalism, or natural disasters.
Before purchasing collision insurance, it is essential to review your policy and understand the details, including the coverage limits, deductibles, and the cost of premiums. Taking the time to consider your needs and budget can help you make an informed decision about the level of collision insurance coverage that is right for you.
Conclusion
Motorcycle insurance is essential for riders to protect themselves and their bikes from various risks. There are several types of motorcycle insurance available to cater to different needs and budgets. Understanding the differences between these types of coverage is crucial in making informed decisions.
Comprehensive insurance offers the most extensive protection, covering damages caused by accidents, theft, vandalism, and natural disasters. This type of insurance is recommended for riders who want comprehensive coverage and peace of mind, especially if they own expensive or newer motorcycles.